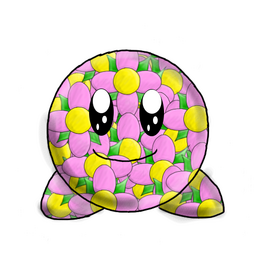 Petal fifis can be found in fields, forests, and anywhere where plant life will flourish. It is considered to be a good sign to see a petal fifi around your garden, farm, or other agricultural development because they can only be seen where plants will be bountiful. The first petal fifi ever sighted was seen in a fifi's backyard, rolling around in a flower patch.
Flowers
Fields
Bountiful plants
Unattended fires (we're looking at you, Matty)
Desolate areas (deserts, canyons, etc.)
They are plant types
They are closely related to, and often confused with, Flower Fifis. They are, however, different species.