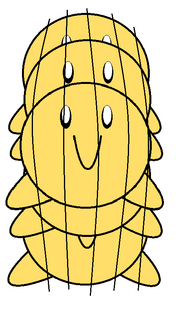 The Hyper Fifi is basically an extremely overcaffeinated common fifi.
The Hyper Fifi lives for coffee. The average coffee fifi consumes approximately 9,234,970 gallons of coffee a day, and is hyper enough to run around the entire planet of Zmaria about 573,592,649 times in a minute.
Not Sleeping
Drinking coffee
Drinking more coffee
Drinking even more coffee
Drinking even... well, you get the idea.
Here's something created by the Hyper Fifi. He invented it after drinking 3 oceans' worth of coffee.
Here it is, folks! The one... the only... Non-working Link!